2Solar blog
How to generate more
leads

as a solar company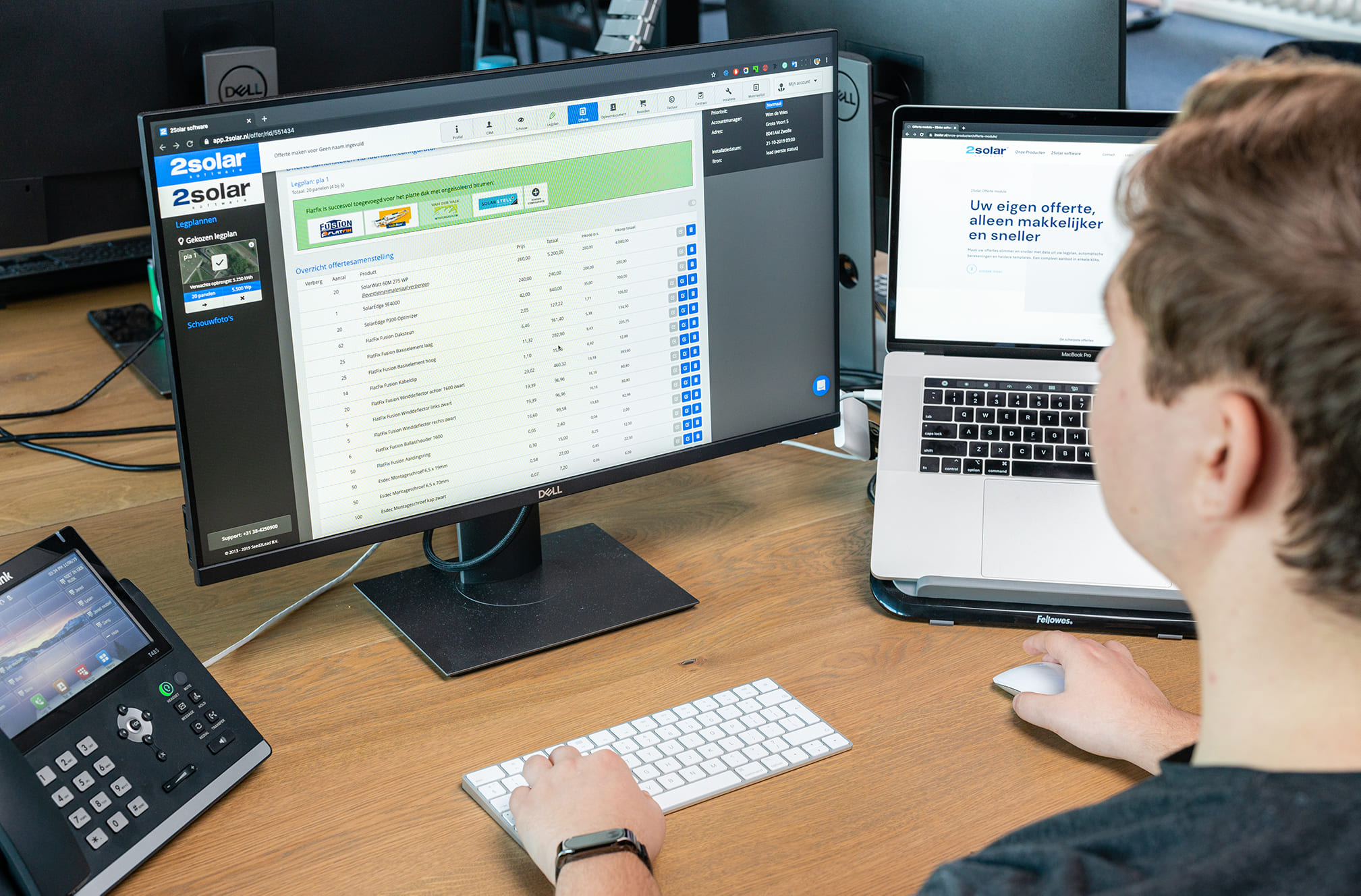 In order to grow, you need more leads to eventually install more solar systems. Quite a challenge. Fortunately, solar energy is the future, and the market is booming. Still, you need to reach potential customers. We give you three ideas on how you can easily generate more leads. 
Referral strategy, also known as mouth-to-mouth 
The biggest advertisements are located on the roofs of your customer: your solar installation. It attracts attention from the entire neighborhood. Make it simple and easy for your customers to interest their neighbors, friends, and family by referring to your solar company. For example, by giving them discounts on their next purchase, a cashback per order, or an extra service.  
Offer a roof scan on your website
Your website visitors come to your website with a purpose. They orientate themselves on purchasing solar panels and search for a good, trustworthy installer that offers a great price-quality ratio. Use this to your advantage. 
By offering a so-called 'roof scan' on your website, you help your potential customers on getting answers to questions such as: is my roof suitable for solar panels, and what are the costs when I hire this company? Meanwhile, you get very specific lead data that you can transform into new customers. 
Work together with lead generators 
A lead generator is a site that is easily findable on Google and in that way, attracts a big traffic flow. Consumers make quick multiple offers for solar panels. If you sign up as solar company, you pay per lead and get the opportunity to show your offers. 
Grow more
You can implement the advice above quickly and easily. Of course, there are endless strategies and tactics to reach new customers. For leads, it applies quality above quantity. An important step is to qualify your leads.