Solar panel software for entrepreneurs
Great software tailored to your solar business
Faster processes and better quotes equals more sales. With the solar panel software of 2Solar you are in control of your projects, leads and customers, in every phase. From quotation to purchasing, from planning your teams to installing solar panels. Let the 2Solar software modules work for you!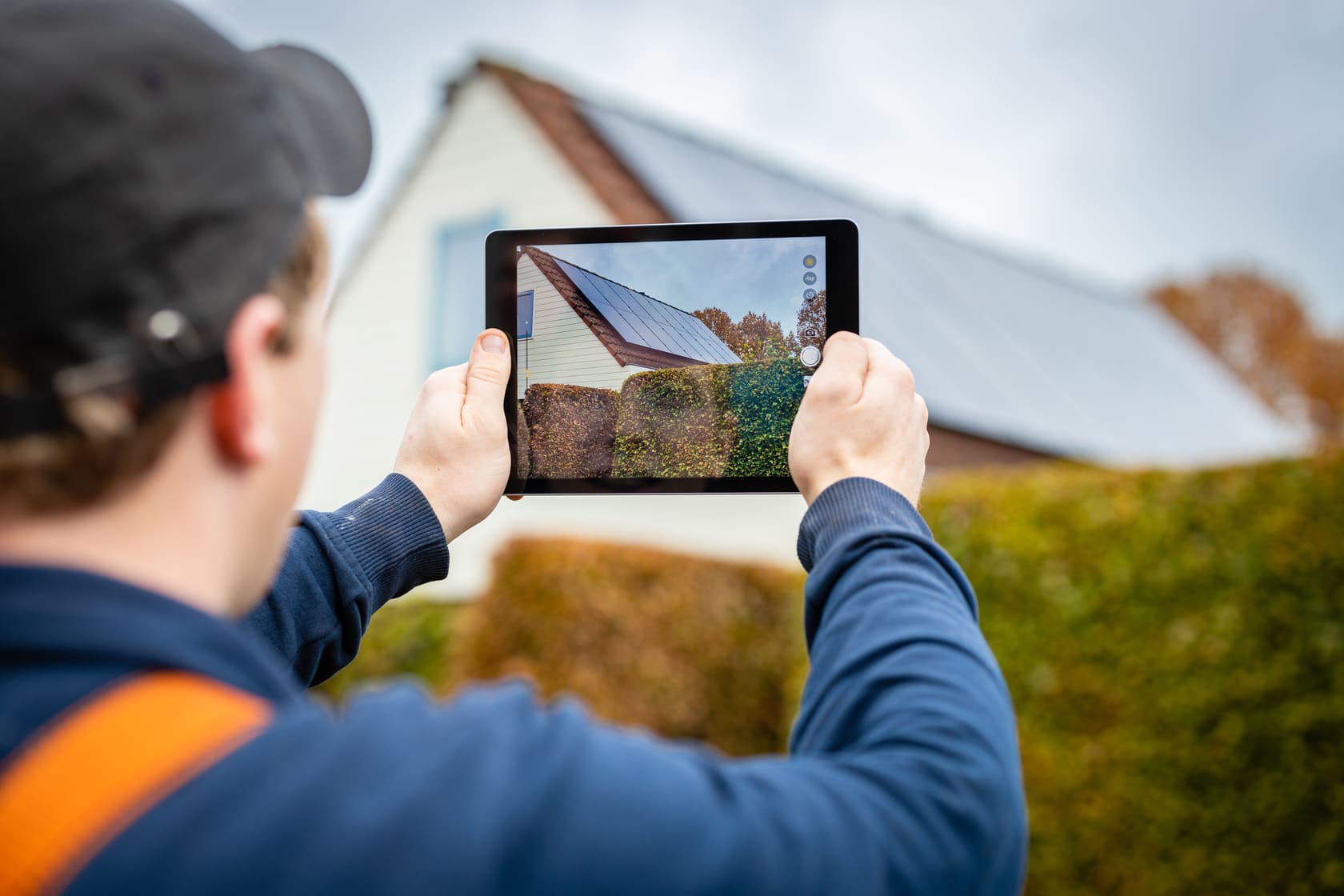 2Solar software
Solar panel software for fast sales and tight installations
Get a grip on your processes, improve your workflow and save time and costs. You and your teams work more efficiently and effectively, thanks to the 2Solar software modules. Stay on top of your valuable leads and remain focus on every step in your workflow.
Custom software
Your complete workflow in one software solution
• All your leads collected in one place;
• Distinctive and precise offers, in your visual style;
• Effective and flexible planning of your installers and engineers;
• 100% grip on your teams and staff;
• Always an overview of progress and costs;
• Choose the modules that suit your working methods and goals.
1. New lead is captured
A new lead is manually added or captured through a location scan tool, a web form or lead generator and added to the 2Solar software database.
2. Verify lead
Check the quality before following up on the lead.
3. Follow up on lead
Keeping track on the follow up process of leads is easy with 2Solar software. Connecting Google or Outlook calendars makes it even easier to plan your day and reach out to prospects.
4. Design solar system
Designing solar systems with panels of your choosing and crisp aerial photography is a breeze. Yield, angle, and shadow calculations will help you to advise your customers in the best way possible.
5. Visit prospect
Our mobile app ensures that you will have all the required information, photographs, and inspection forms right at your fingertips during the site visit.
6. Create quote
Create a quote in a matter of clicks. Products of the installation plan are added automatically to the quote, prices are set according to your pricelist and a template ensures proper application of your company's brand colors, logo and font.
7. Offer accepted? Order materials!
Automatically order the materials at one of the connected wholesalers and generate an order list.
8. Adjust picklist and stock
According to the installation plan and quote, a digital picklist is generated, helping your colleagues to quickly prepare for installation.
9. Installation
A delivery document with all the information required for the installation, such as checklists, filled out inspection forms and the installation plan, is generated.
10. Invoicing
After installation an invoice is created on the fly. All of course with your own copy and according to your own lay-out and visual style.
11. Monitoring & Service
Even after installation of the solar system, you will be able to service respond to service requests, using the monitoring tool in 2Solar software.
Jered Croese
Do you have a question or do you want advise?
I will gladly help you growing your business through our software. Feel free to contact me for the possibilities.
Fast service & short lines