2Solar software

Ready for the future with 2Solar
Since 2013 2Solar is the trailblazer in software solutions for the solar market. That is something we are proud of and we are even prouder to help you become one. To help you work smarter and faster with our software platform and excel in solar business.
Find out more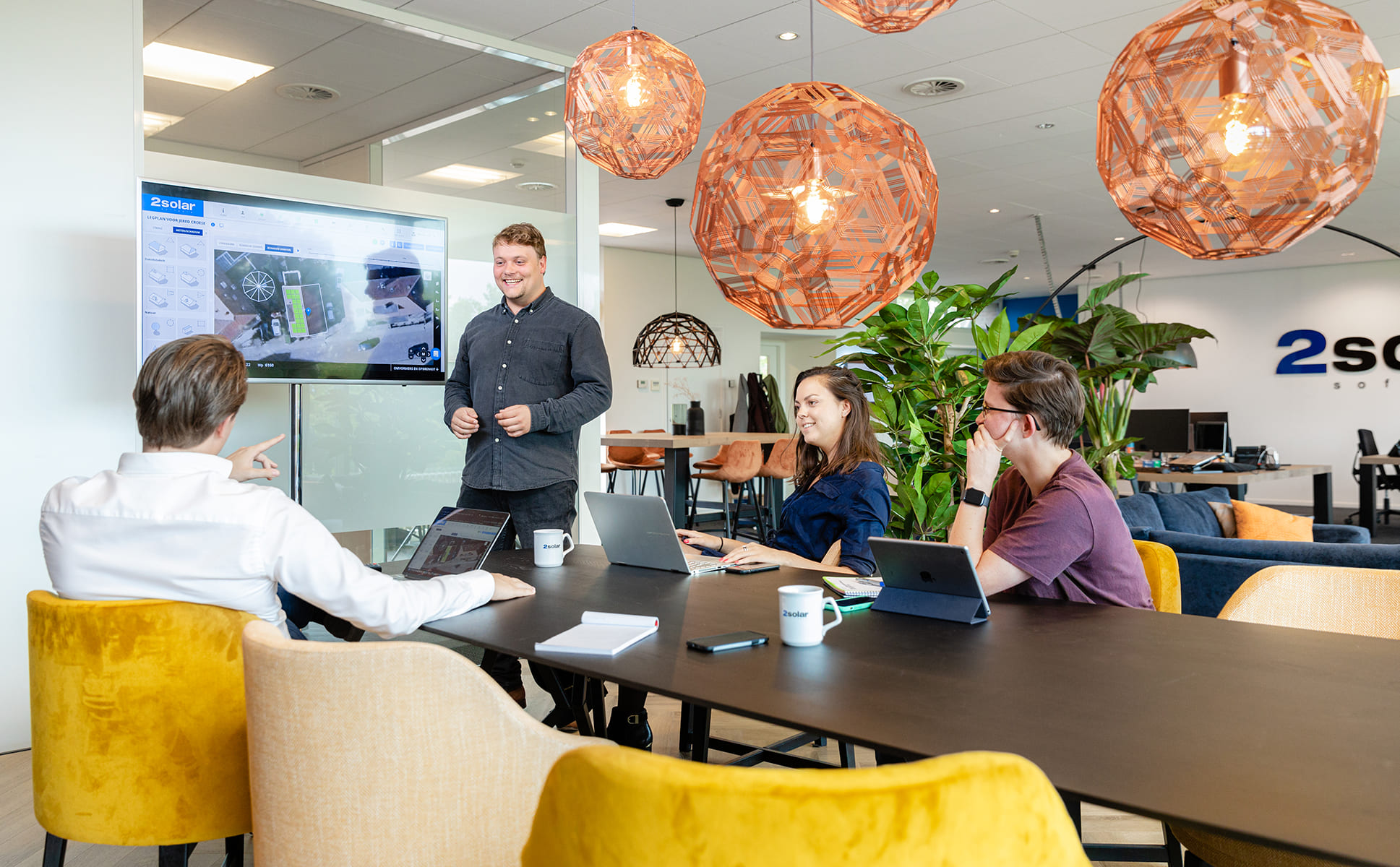 Our ambition
Smart solutions to work more efficiently
and grow faster
With 2Solar you will work more efficiently and grow your company. That's the idea behind our CRM and ERP software. A platform specially built for the solar market. A highly customized solution, because 2Solar adapts to your workflow and ambitions.
Every module helps your company move forward in your process, an ever changing market and your future. We always keep a keen eye out for a sustainable future, in economy and ecology, while developing our software.
From the first contact to designing the solar systems, from offers and planning up untill the delivery and invoicing. Our platform offers overview, insight and control to every step in the business process. With 2Solar you are ready for the future.
Experts working every day for an even better 2Solar
Installers, planners, sales reps and managers working with 2Solar software
Clicks a day to keep our platform up to date
Our culture
Collaborating
is our DNA
Creating the best solutions together. That is how we work and do business. Collaborating is in our DNA, because we know that combining our knowledge, insights and passions creates innovating results.
We also seek collaboration outside our offices. We speak with every player in the solar market: from sales reps to installers. By fulfilling the needs of your business we are creating impact.