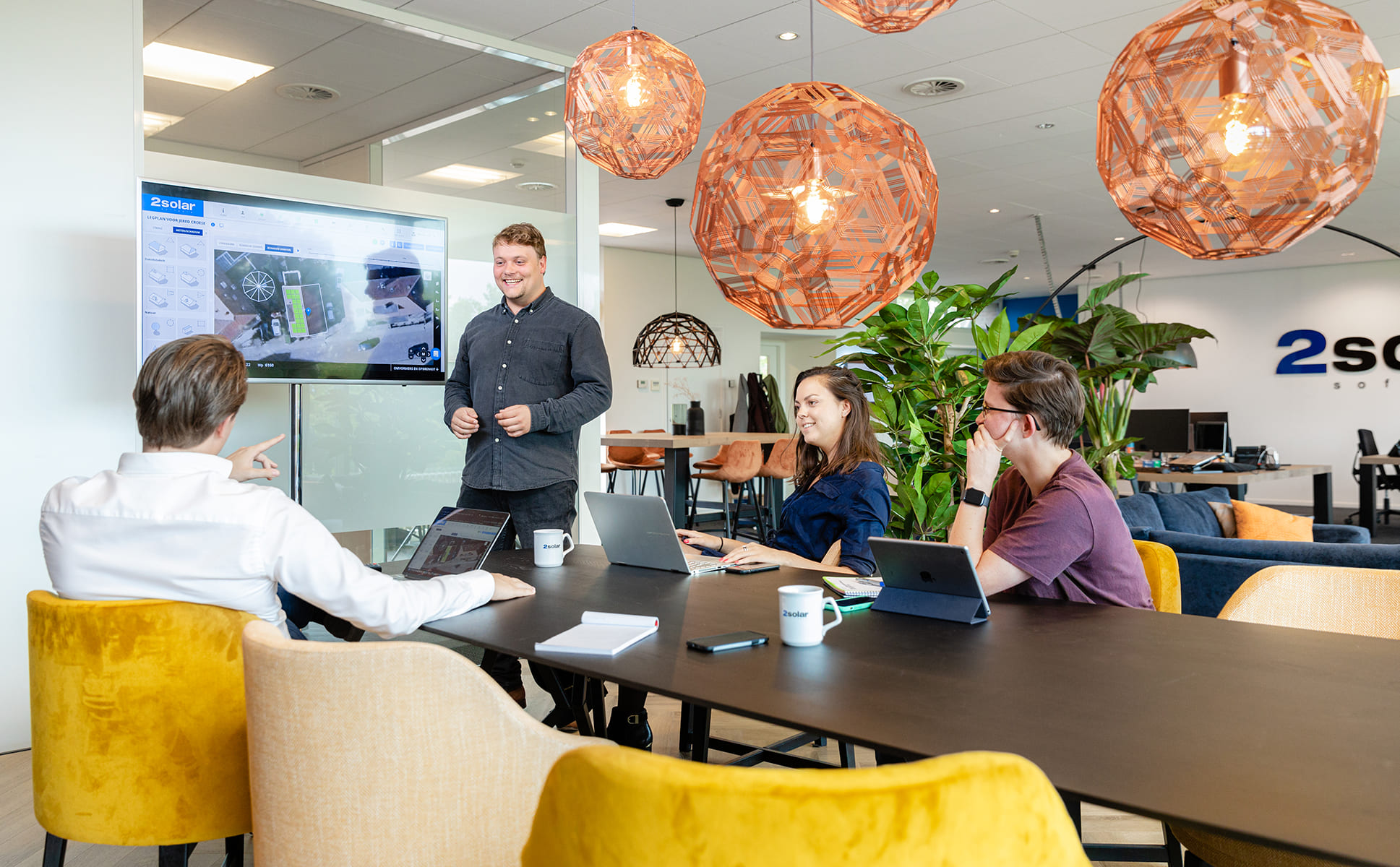 Solid growth
Driven for sustainability, fueled by growth
Our ambition is to be the #1 software platform for the sustainable energy market in Europe, with a focus on solar. With our Sustainable Business Platform, we are the backbone of many organizations accelerating the energy transition.
As entrepreneurs and pioneers, with a keen eye for innovation, we engineer new ideas into reality. We offer great opportunities for smart and ambitious professionals who want to make an impact with meaningful challenges on a global scale.
We make our customers better entrepreneurs. As we are driven to enable them to work more efficiently, allowing them to grow rapidly and become healthy businesses. Now, and in the future.
Reasons to join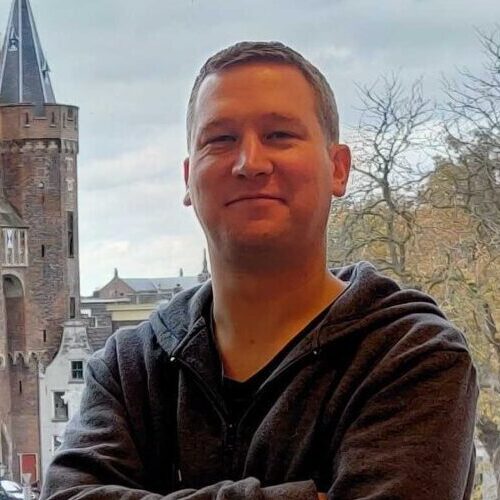 "I want to develop cool software and I like building automatizations. Of course, you can find that at many different companies, but I work at 2Solar because of the great platform. The sustainable energy market is very cool and 2Solar is a real software company."
"2Solar is in an exciting position where I am convinced that – with the right steps – the company can grow into a successful international player. I think it's fantastic to be able to participate in this vision of the future, to learn along the way, and to have the opportunity to contribute to its success."
Open positions
Do you want to work for a company that contributes to the energy transition? See if there is a challenge for you.