Why 2Solar software
All-in-one system
2Solar software makes business in the solar market easy. Practical, intuitive and clear. A few clicks and one glance for a quick workflow.
Learn more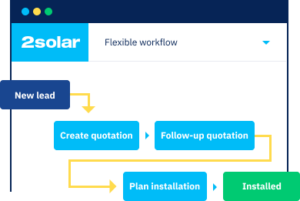 2Solar software is developed with the Kanban model. Overview and insights are key here. Our software visualizes every phase and status of your process in practical modules and a clear dashboard. You and your team see what needs to be done, anytime and anywhere. You have control over the complete workflow.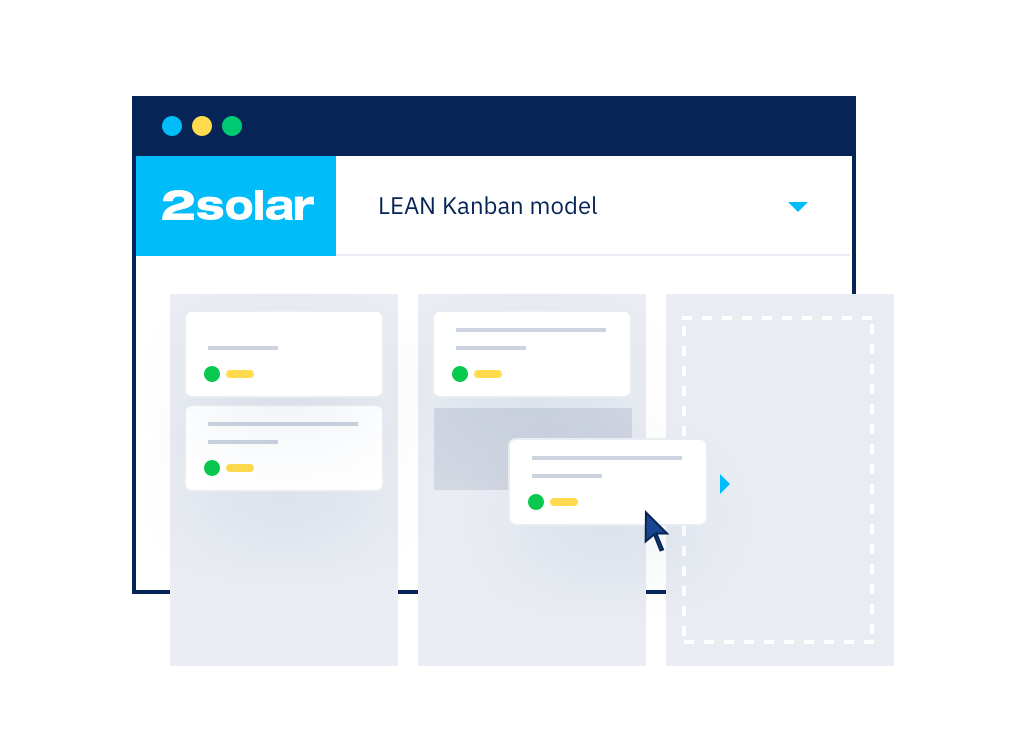 2Solar works for you; your workflow and business goals determine with modules fit with your company. The platform is designed towards your processes. Delete whatever you do not need and add what is missing. Of course, we think alongside you. In that way 2Solar is always customized.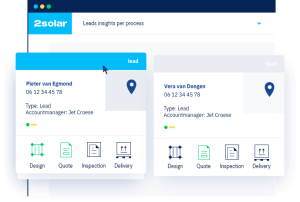 A market that is constantly changing requires a flexible solution. 2Solar CRM and ERP software is specifically designed for the solar panel market. Our modular software moves with every development and every demand to your needs. Every company, small and large, works smarter and grows faster with 2Solar software.
Quotes made and sent with 2Solar software in 2022
Installers, planners, salesman work with 2Solar software
Designed installation plans by
satisfied customers
2Solar Design module
A complete design plan in 3 minutes
Create an accurate installation plan in 3 minutes without going up on the roof. It is possible with the 2Solar design module. Draw solar panels on current aerial photos and the software calculates dimensions, row distances, shadow impact, slope angle, everything. Right from your desk or wherever you want.